Top 10 spirits features in film and TV
Lay down the red carpet and roll the cameras – it's action time for these brands that have featured on screens big and small.
Whisky is a common accessory for actors on-screen, and has unsurprisingly made multiple appearances in the
James Bond
franchise. You may have clocked some of the spirits bottlings in your favourite TV show or action film – but some features may come as a surprise... We've rounded up the best of spirit brands' features on-screen, acting the part of a character's favourite tipple or making a sneaky cameo.
Keep scrolling for our round-up of spirits brands featured on-screen.
---
Lillet, James Bond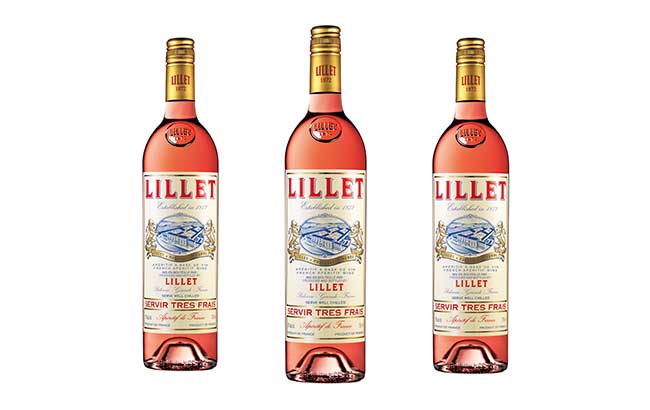 The name's Lillet. Kina Lillet. Hitting the pages of a book before it reached the big screen, Kina Lillet was included in Ian Fleming's first novel
Casino Royale
in 1953. Bond invents and orders a Kina Lillet Martini, which he named Vesper after his love interest in the story – Gordon's gin also gets a shoutout. "A dry martini," he said. "One. In a deep champagne goblet…three measures of Gordon's, one of vodka, half a measure of Kina Lillet. Shake it very well until it's ice-cold, then add a large thin slice of lemon-peel. Got it?" After the liqueur saw a name change in the early 1970s, dropping the 'Kina', the liquid featured in Casino Royale (2006) and is again followed-up in the film
Quantum of Solace
(2008). Remember – shaken, not stirred.
---
Lagavulin, Parks and Recreation
Nowadays, actor Nick Offerman is known as an enthusiast and semi-official spokesman for Lagavulin, occasionally teaming up with Diageo to
produce spots
for the brand. But how did it come to be featured in the
sitcom Parks and Recreation
, in which he plays a main role? Co-creator of the show Michael Schur told comedians James Acaster and Ed Gamble the story behind Lagavulin's feature, on their podcast
Off Menu
. Lagavulin was discovered by Schur through a recommendation – he went to a liquor store to buy
Maker's Mark
, but was advised to purchase a bottle of Lagavulin instead. "I became a Lagavulin drinker, I was the only person I knew who had heard of Lagavulin, no one else knew about [it]," he said on the podcast. When creating
Parks and Recreation
, Schur had Offerman's character Ron Swanson drink Lagavulin as a character trope. Unbeknownst to him, Lagavulin was Offerman's favourite dram in real life. It seems Ron Swanson and Lagavulin whisky are a match made in heaven.
---
The Macallan, James Bond
Edrington-owned The Macallan has become a suited man's best friend on-screen. The Scotch features in various scenes in
Skyfall
(2012). When Bond is having a morning tipple at a beach bar in Turkey; when he awaits M's arrival after breaking into her apartment; and most obviously during the face-off between Raoul Silva and Bond at a former chemical plant. "50-year-old Macallan. A particular favourite of yours I understand?" Silva says to Bond. The 1962 bottle is poured into two shot glasses: one for Bond to drink, and another for him to shoot – on top of a woman's head. The Macallan 18 Years Old Sherry Oak also makes a prominent appearance in a number of
Suits
episodes – the chosen drink for high-powered lawyer Harvey Spector.
---
Hibiki 17, Lost in Translation
Ageing actor Bob Harris, played by Bill Murray, is shown to be advertising Suntory's Hibiki 17 whisky in an iconic scene from
Lost in Translation
. Harris is instructed – through a translator – to turn to the camera and say, "for relaxing times, make it Suntory time."
---
Glenfarclas, The Gentlemen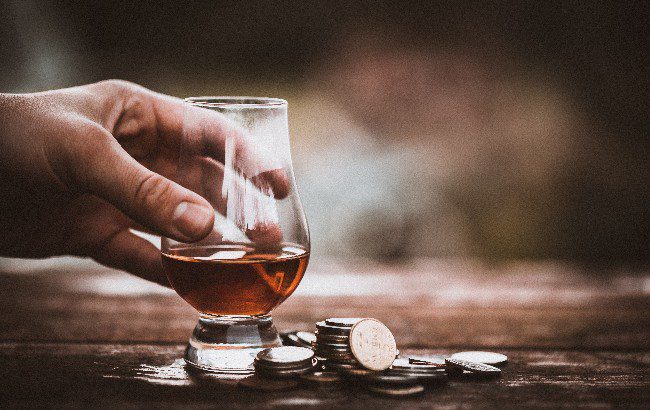 In one of the final scenes of Guy Ritchie's
The Gentlemen
(2019), English actor Hugh Grant's character is confronted with the following line: "I also knew you couldn't resist a £1,500 single malt, an £80 wagyu steak and a state-of-the-art smokeless Barbie that keeps your feet warm." The camera flashes to a bottle of
Glenfarclas
1976, aged 40 years – alongside the tempting food pairing.
---
Aviation American Gin, Red Notice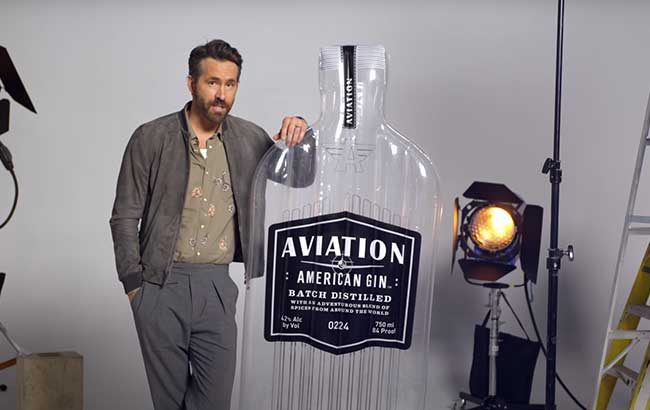 American actor Ryan Reynolds is a beloved star on the big screen – and he's no stranger to the small screen either – especially when his Aviation American Gin in involved. His ads have seen him partner with
Nick Cannon
,
his mum
, and
British Airways
. The gin has also been featured in his American action comedy film Red Notice, co-starring
Dwayne 'The Rock' Johnson
, who also snuck in his
Teremana Tequila Blanco
for a cameo. Aviation also stars in black comedy
A Simple Favour
, which features Reynolds' actor wife Blake Lively, where she references Dukes bar in London as the makers of the perfect Martini. Lively is the founder of
mixer range Betty Buzz
. Earlier this week, it was revealed Aviation would make yet another appearance on-screen for Reynolds'
and
It's Always Sunny in Philidelphia
actor Rob McElhenney's
new documentary, Welcome to Wrexham
.
---
Jägermeister, The Hangover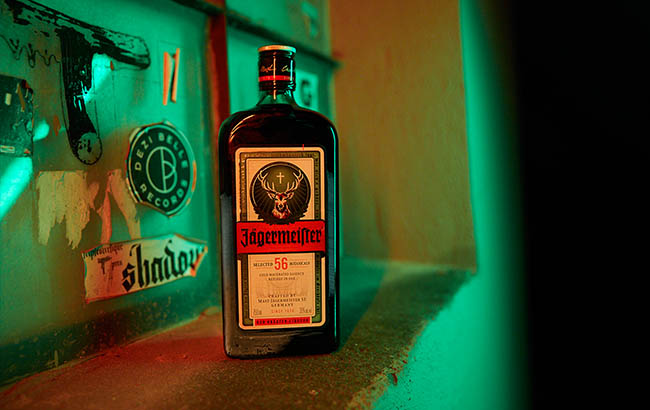 The first instalment in American comedy film trilogy
The Hangover
sees four men taking a shot of Jägermeister on a Las Vegas rooftop during a stag-do. The next day, three of the men wake with no recollection of the previous night – and missing the groom.  What better way to kick-off a stag do weekend?
---
Absolut, Sex and the City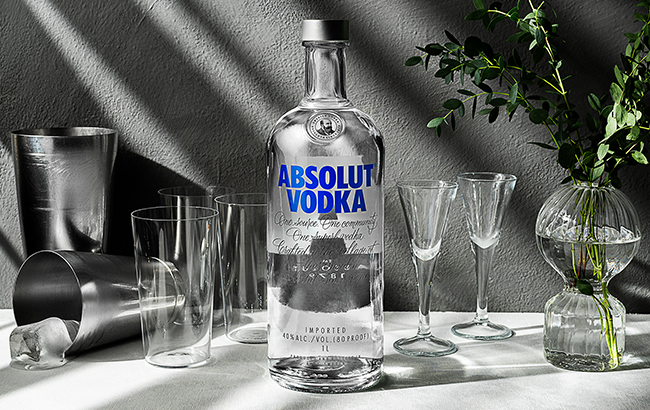 If there were an absolute hunk in
Sex and the City
, it could only be Smith Jerrod. A fictional ad campaign in the hit TV series, called Absolut Hunk, sees Smith covering his modesty with a bottle of
Absolut vodka
 in season 6, episode 6 –
Hop, Skip, and a Week
. In the series, the campaign is a notable success and results in the creation of a new cocktail, called Absolut Hunk, featuring Absolut vodka as its chief ingredient.
---
Old Forester Statesman Bourbon, Kingsman: The Golden Circle
Action spy comedy
Kingsman: The Golden Circle
, which is the second instalment in the film series starring Taron Egerton and Colin Firth, features a bottle of Old Forester's Statesman Bourbon on-screen. Director Matthew Vaughn said he and co-writer Jane Goldman wrote the sequel's script to revolve around Kentucky distillers whose products predated Prohibition. When he happened to bump into a cousin of Campbell Brown, president of Old Forester, at a cocktail party, an idea was hatched to incorporate the Brown Forman-owned brand.
---
Kahlúa, The Big Lebowski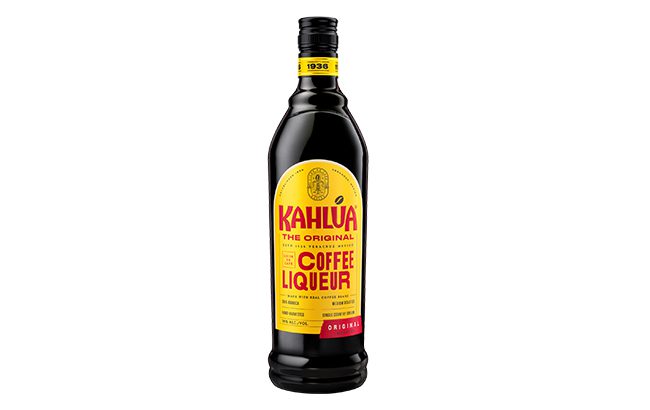 The Coen Brother's cult classic
The Big Lebowski
sees its leading man, The Dude, survive on a diet of White Russians: vodka, Kahlúa and milk. The Dude labels the drink as a Caucasian, and the man who served as inspiration for the character, Jeff Dowd, said the cocktail was selected because it's "a lot more fun" than a vodka soda. If drinking White Russians on the trot leads The Dude to spontaneously exclaim "fuck it dude, let's go bowling", we can understand why it's the drink of choice.
---