Top 10 spirits launches in August 2022
August might have slipped away faster than a Tequila shot at a party, but it definitely left its mark with these impactful spirits releases.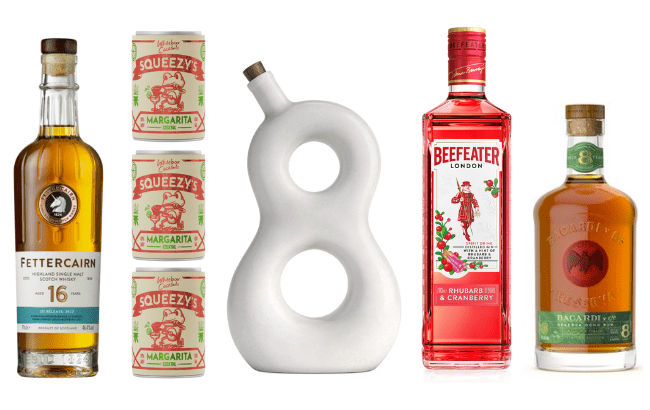 From limited edition whiskies rested in experimental barrels, to Tequilas presented in decanters you'll want to keep right at the front of your booze shelves – the last month of summer definitely came in hot with the spirit-based goods. If you like your gins with a side of activism, or your Margaritas with a ring-pull, make sure you keep reading as we look back at the hottest releases from the month of August. Looking for more exemplary releases from this summer?
See what July had to offer in our round-up of the best spirit launches from that month
.
---
Bushmills Causeway Collection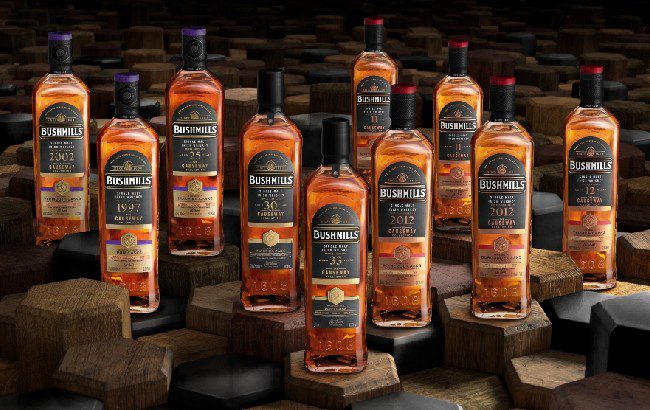 Bushmills tripled-down on its Causeway Collection in August when it launched
the third instalment
in the annual series of rare single malts. The 10-bottle line-up included the Northern Irish distillery's oldest whiskey to date – a 33-year-old Port-finished expression. The distillery's proximity to the Giant's Causeway served as inspiration for this compilation of whiskeys, which vary in age from nine to 33 years old and include a variety of cask finishes, including Cognac, Tequila and vermouth-seasoned barrels.
---
Fettercairn 16 Years Old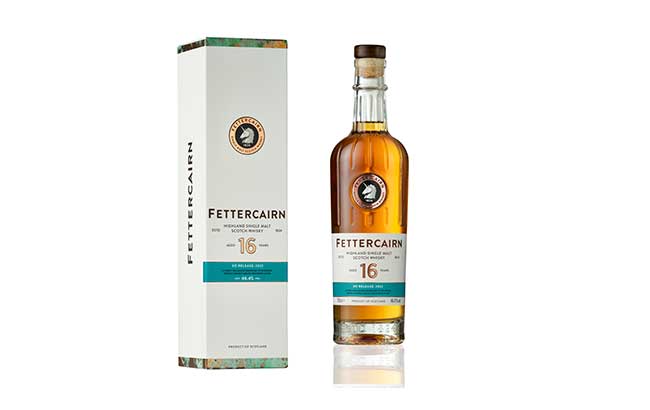 Highland-based Fettercairn unveiled
the 2022 limited edition bottling of its 16-year-old single malt whisky
, marking the third limited release in the annual series. The 2022 iteration boasts notes of exotic fruits, roasted coffee and syruped figs – flavours influenced by its time spent in a first-fill oloroso Sherry cask, followed by a first-fill Pedro Ximénez Sherry cask. Patisserie spices and notes of vanilla can be attributed to its ex-Bourbon barrel finish. The 46.4% ABV whisky is now available across Europe, including in France, the UK, the Netherlands, Germany and Belgium, and will be extended to global travel retail and Asia markets in 2023.
---
Beefeater Rhubarb & Cranberry Gin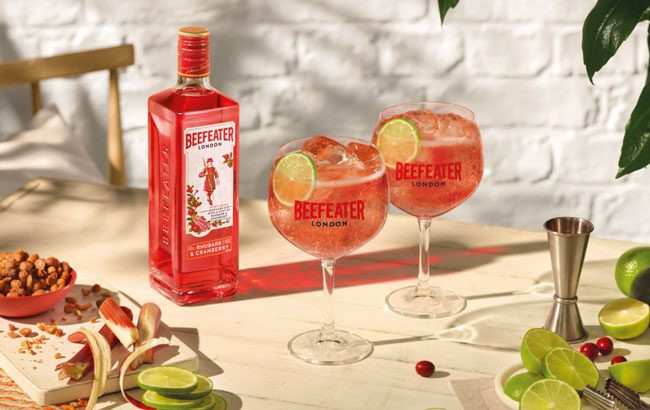 Keeping the summer flavours alive beyond the warmer months is this latest release from the Pernod Ricard-owned gin brand, and it's already proven a popular expression in the off-trade. The new
Rhubarb & Cranberry
expression uses the classic Beefeater botanicals, enhanced with the slightly richer notes of rhubarb and a burst of cranberry. Presented at 37.5% ABV, the rosy-hued gin is recommended served with a classic Fever-Tree tonic, accompanied by a dash of orange bitters and a fresh wheel of lime.
---
Eight Reserve by 818 Tequila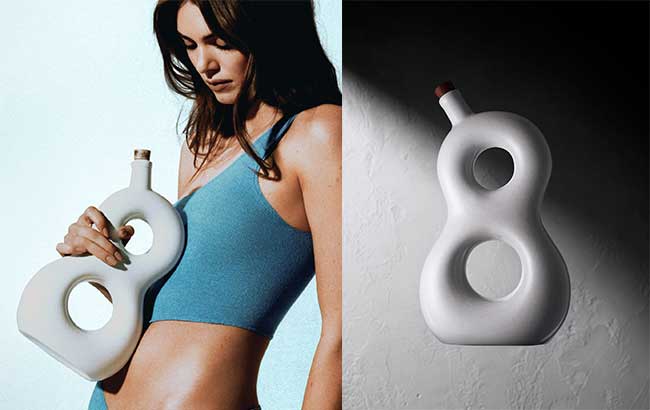 Supermodel Kendall Jenner unveiled what is perhaps one of the most striking and on-brand decanters of the year with the release of
her 818 Tequila añejo expression, called Eight Reserve
. The handmade 750ml ceramic decanter has been produced by artisans in Pachuca, Mexico, designed to represent the figure eight, which also symbolises 'infinite Tequila enjoyment'. The Tequila, which has been aged in French and American oak barrels, became available to purchase yesterday (19 September) in
New York, California and Florida
, with more US states due to stock the bottle by the end of the year. Eight Reserve is also available to purchase on eightreserve.com.
---
Dissent Gin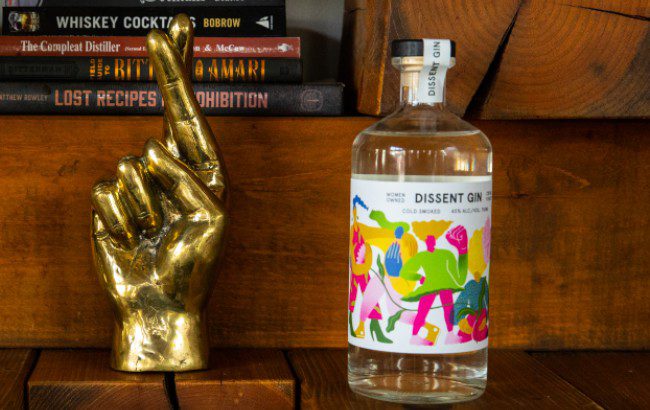 Following the Supreme Court's decision to overturn Roe v Wade, the Washington DC-based Republic Restoratives Distillery, which is owned by women and members of the LGBTQ+ community, decided to release
a Ruth Bader Ginsberg-inspired gin to raise money for abortion charities
. Created by gin master and bartender Nicole Hassoun, the 45% ABV Dissent Gin is cold smoked and offers savoury notes of pepper, allspice, bay leaves, ginger, lemon, mandarin orange and hickory smoke. Each 750ml bottle of Dissent Gin is offered at an RRP of US$79 with proceeds benefiting the National Network of Abortion Funds, which provides money to community and indigenous organisations to supply funding, travel, lodging to pregnant people in need of abortion care.
---
Whistlepig Piggyback Bourbon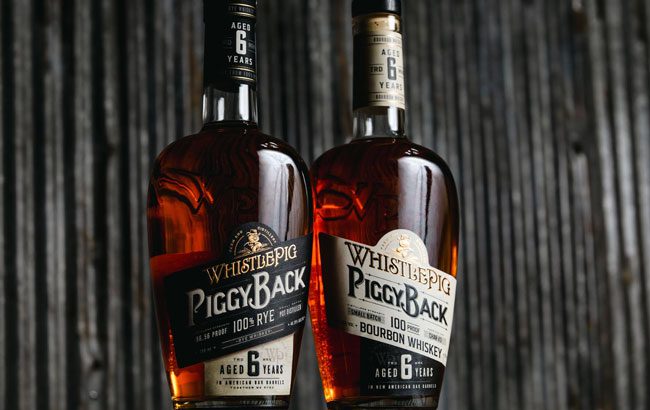 It might be best known for its rye whiskies, but in August Vermont-based Whistlepig launched its
Piggyback 100 Proof Bourbon
as the 'flip-side' partner to its Piggyback 100% Rye. This is the independent brand's first foray in the Bourbon category, and showcases Whistlepig's bold approach to grain, age and ABV, with a sweeter spin. It is made with a corn-rye-barley trifecta, and includes a 'super-high' corn mash bill, seasoned with a dash of rye in a nod to Whistlepig's roots. Speaking to
The Spirits Business,
 Whistlepig head blender Meghan Ireland said: "Bourbon is something we've been playing with for years, but now we finally have the inventory and the blend that we think is 100% delicious and that we're super proud of, and we're excited to give it up to the world."
---
Whitebox Drinks Squeezy's Margarita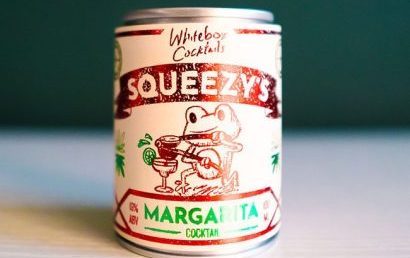 You know what they say, the best things come in small, 100ml aluminium packages. At least that's what the team from Whitebox Drinks say, and in this case we're inclined to think they're right. This month the RTD (ready-to-drink) pros expanded the
already impressive line-up
of canned cocktails to add
a Margarita to the mix
. The Tequila-based cocktail is canned at 19% ABV and retails for RRP £30 (US$35) per pack of six 100ml cans.
---
Bacardí Reserva Ocho Rye Cask Finish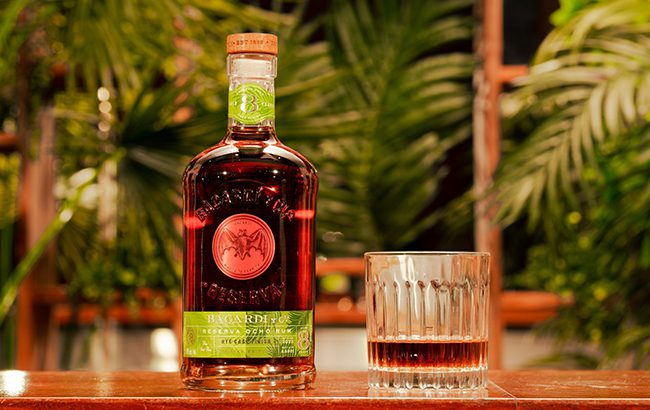 Bacardí said it would debut
a new addition to its Cask Finish collection
every August until 2025, and this year it was the turn of the 45% ABV Rye Cask Finish. Having spent eight to 12 years ageing in American oak barrels before spending the last two months of its maturation in rye casks, the rum boasts an aroma of gingerbread, maple sugar and a hint of spiciness, alongside tasting notes of smoke, wood, caramelised brown sugar and vanilla. Each bottle of the limited edition rum features a unique marque number and the year of production.
---
Bowmore X Aston Martin 2022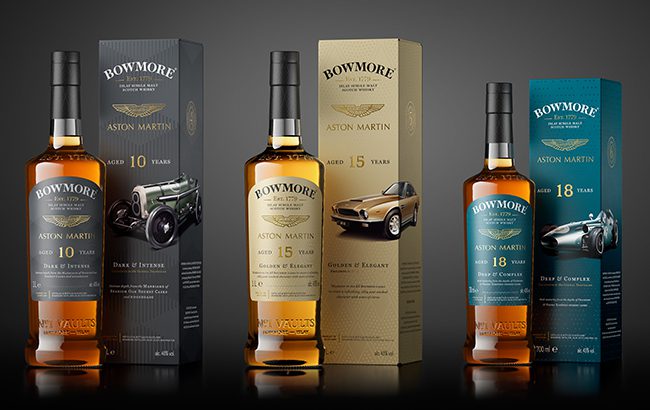 It was a big month for whisky and luxury car brand collaborations, with the unveiling of a whisky
prototype from the Macallan and Bentley Motors partnership
, and the launch of Bowmore's second iteration of its
Designed by Aston Martin
collection in global travel retail. For the latter, three new designs were unveiled for Bowmore's existing 10-, 15- and 18-year-old whiskies as part of the collection, with the design for Bowmore 10 Years Old inspired by the Aston Martin 1922 GP 'TT2', which was created to take part in the French Grand Prix. The 15-year-old Bowmore was linked to the Aston Martin AM V8 for their combined 'desire for refinement and elegance', while the Bowmore 18 Years Old was married with the Aston Martin 1959 DBR4, which marked the car maker's move into Formula One racing.
---
Ojo de Dios Hibiscus Mezcal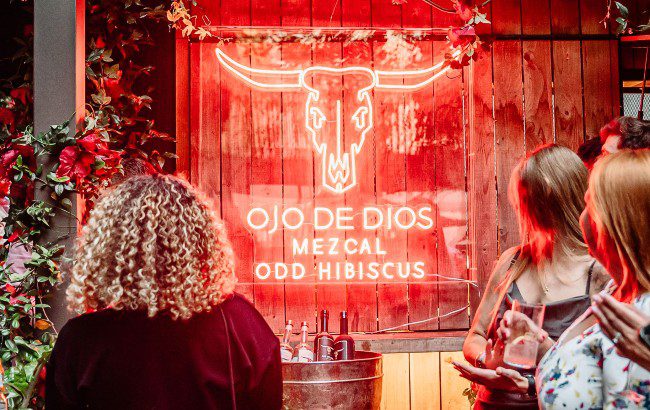 This mellow, berry-forward spirit with a touch of spice to finish is the third expression in the Ojo de Dios portfolio, made by blending the brand's signature Joven with Oaxacan-grown hibiscus flowers. Inspired by the Mexican tradition of serving hibiscus tea 'agua de jamaica' to guests, the
Ojo de Dios Hibiscus
expression is bottled at 35% ABV and complements twists on classic cocktails such as the Spritz, Paloma or Negroni.
---