Top 10 spirits launches in November 2022
With single malts from both sides of the pond and canned versions of viral cocktails, November brought versatility to the ever-growing spirits trade.
As brands geared up for the gifting season, the spirits industry gained a number of innovative and exciting products. For those Down Under moving into the summer months, one brand turned to a tropical cocktail to create a new limited edition gin, while those in the Northern Hemisphere were given the gift of a peated English whisky to keep them warm through winter. History nerds will love the golden release from the home of TV series
Downton Abbey
, but if you prefer modern history, the ready-to-drink version of this year's viral cocktail sensation might be more your thing. Keep reading to find out what else caught our eye in November — maybe you'll find some last-minute gifting inspiration.
---
JT Meleck American rice whiskey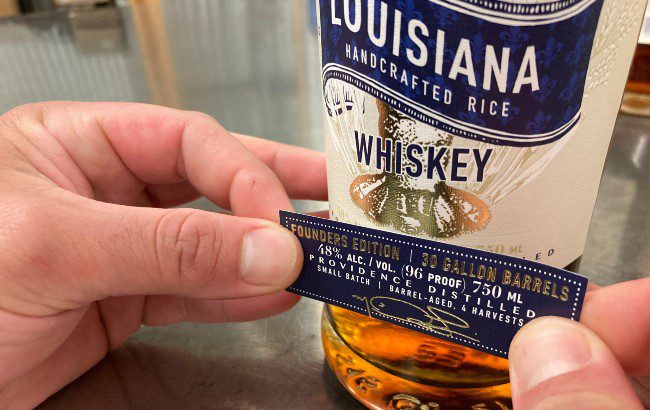 An American whiskey made from 100% rice? Yes, you read that right. Louisiana-based JT Meleck Distillers launched the 'first' commercially available American whiskey to be made 100% from rice in November. This 'fascinating' 48% ABV whiskey is said to be smooth on the palate, with hints of butterscotch, silky caramel, crème brûlée, and dark chocolate with a bit of spice — all of which is the result of almost five years spent resting in 200-litre American oak casks.
---
Loch Lomond Distillery Edition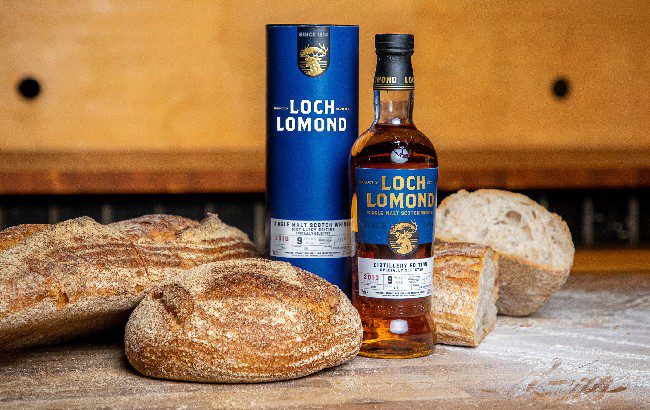 Loch Lomond unveiled its new Distillery Edition release as part of the launch of its
Remarkable Makers series
, which debuted in November. The limited edition bottling has been crafted using Chardonnay wine yeast, an unusual ingredient in whisky making that has been found to create an intense zesty fruit and citrus flavour when added to whisky, and a fresher, sweeter flavour when added to bread. The nine-year-old single cask malt was first distilled in 2010, and presents aromas of freshly grated lemon peel, pear and white peach with vanilla and icing sugar. On the palate, creamy vanilla with a honey sweetness, grapefruit and tangy pineapple can be detected, before a long finish of citrus, elderflower and gentle cinnamon spice comes to the front.
---
Veso Experimental apéritif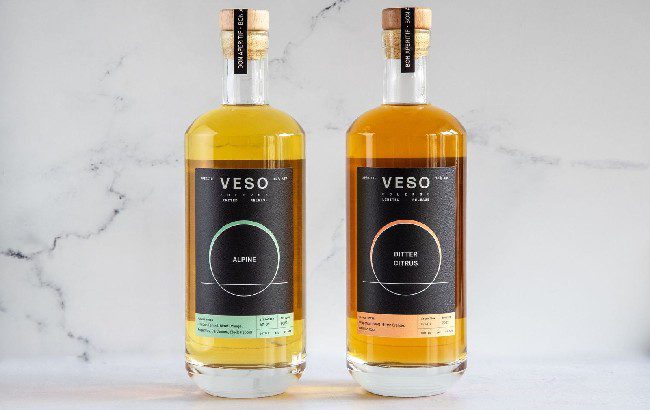 American company Veso got experimental last month and decided to 'push the boundaries' on flavour, ingredients and process with the launch of Eclipse, its new development arm responsible for creating these two apéritifs: Alpine and Bitter Citrus. Alpine was inspired by the versatility and complexity of London Dry gin, while Bitter Citrus is to be considered an 'ode' to the complexity and depth of a Nonino or a Campari, while also being something completely original.
---
Zacapa 23 La Armonia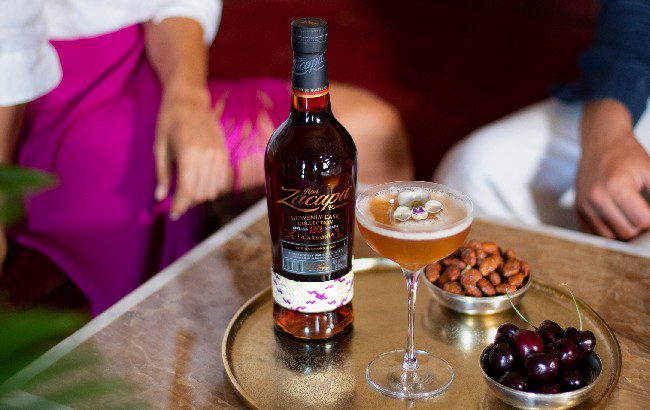 This Heavenly Cask bottling is the third in Zacapa's series of rums that celebrates the four unique barrels used during the dynamic Zacapa solera ageing process. Zacapa 23 La Armonia has been named to honour the harmony of the blend of rums that have then been further finished in ex-oloroso Sherry casks to make it. This finishing process is said to give the liquid a silky finish.
---
Bimber 1st Peated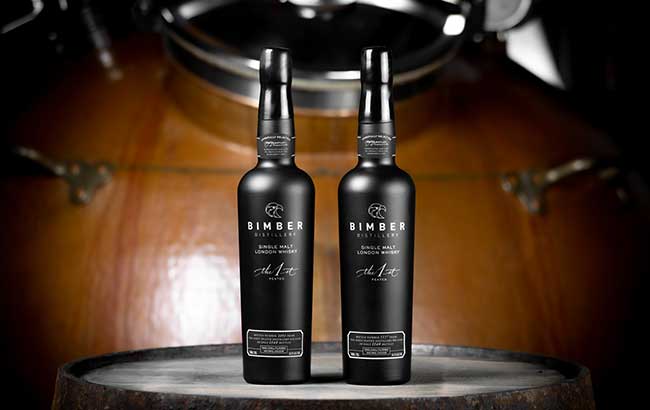 West London-based distillery Bimber unveiled its inaugural peated single malt whisky in November, just over three years after it launched
The First
, its debut single malt whisky. The bottling, called 1st Peated, has been crafted from a marriage of four heavily peated American oak ex-Bourbon barrels, and is entirely made from the distillery's earliest fully peated distillation that took place in May 2019. The 1st Peated, which clocks in at 54.1% ABV, has been presented with an 'in-bottle' reading of 14.4 PPM (parts per million). Distillery spokesperson Matt McKay said: "A 50 PPM barley utilised at one distillery will not directly equate to 50 PPM barley used by another. By presenting The 1st Peated with an in-bottle PPM we're looking to kick-start a dialogue about PPMs which hopefully leads to a more considered reflection of what's actually inside a bottle of whisky."
---
Dirty Shirley RTD
The cocktail that took the US by storm this summer has been packaged into cans by ready-to-drink brand Country Luau. The 'nostalgic' Dirty Shirley cocktail is an alcoholic twist on the Shirley Temple cocktail traditionally composed of grenadine and lemon-lime soda. Country Luau's canned version has been presented at 5.5% ABV, and is made with four ingredients: an 11-times-distilled vodka, organic cherry juice, natural flavours, and pure sparkling water. Four-packs of Dirty Shirley are now available in bars, restaurants, and independent liquor stores across Tennessee, US. The cans will soon launch online in 32 states, with plans to expand in-store to Texas, Arkansas, Florida and South Carolina in 2023.
---
Manly Spirits – The Beaches gin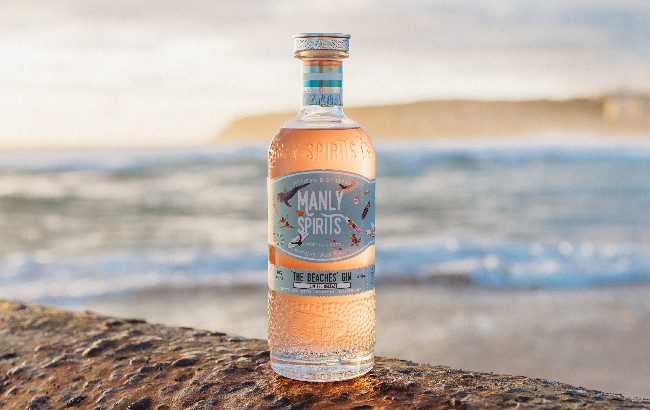 Searching for a gin with Piña Colada vibes? This limited edition release from Australian producer Manly Spirits Co is called The Beaches, and is said to boast the profile of the tropical cocktail by combining and infusing the 'iconic' summer ingredients of mango, coconut and pine-n-lime ice cream. Launched to coincide with the arrival of summer in the Southern Hemisphere, the peach-hued gin was created followed extensive flavour development and recipe trialling.
---
Cardi B Whipshots Peppermint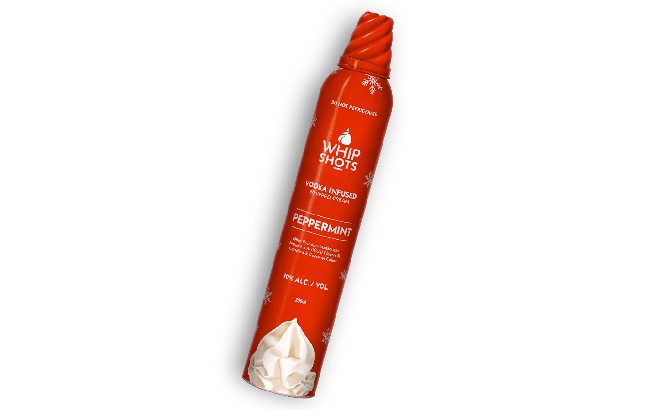 Rapper Cardi B's vodka-infused Whipshots released a limited edition peppermint flavour last month. Joining the brand's core range, which is comprised of vanilla, mocha and caramel flavours, the alcoholic whipped cream sits at 10% ABV. If you're looking to level-up your hot chocolates this winter, this is the way to do it.
---
Jack Daniel's American single malt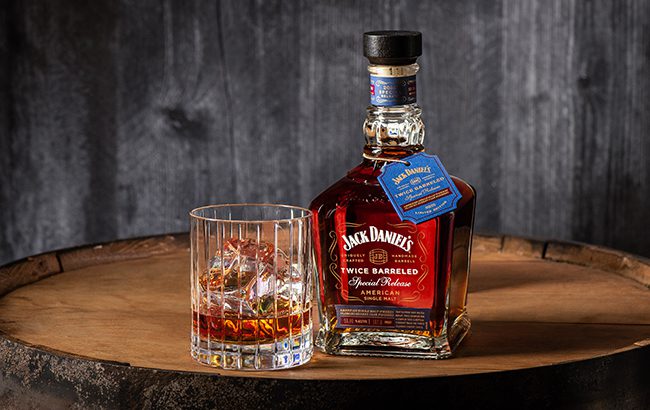 Made with a 100% malted barley grain bill, this single malt whiskey is a first for the Tennessee distillery. Jack Daniel's launched this limited edition as part of its Special Release series, made with whiskey that has passed though the brand's traditional charcoal mellowing process, followed by maturation in new, charred American white oak barrels for at least four years. It has then been finished for an additional two years in oloroso Sherry casks from the Antonio Páez Lobato Cooperage in Jerez, Spain, to give it flavours of caramel, vanilla, chocolate-covered nuts and berries, with a subtle Sherry finish.
---
Highclere Castle Barrel Aged Gin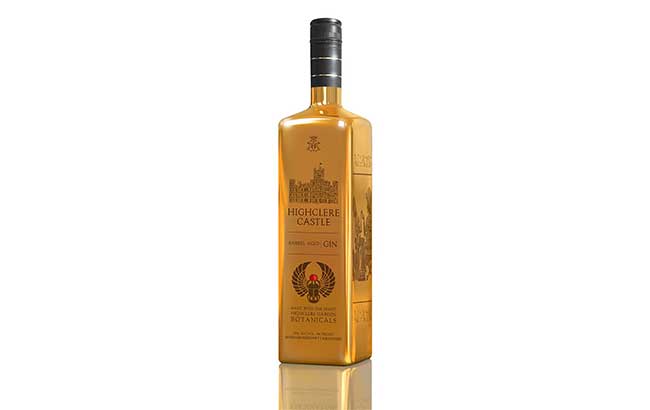 In 1907, Lord Carnarvon left his home of Highclere Castle in Berkshire for Egypt. He famously went on to be part of the team to discover King Tutankhamun's tomb in 1922. Now, 100 years later, the eighth Earl of Carnarvon has commemorated the historic find with the release of a gold-bottled barrel-aged Highclere Castle gin. The liquid is barrel-aged in French Armagnac casks, as well as Scotch and American whiskey barrels. The time spent in the barrels have given the spirit notes of honey, smoke, and citrus on the palate. Only 2,000 cases are available, so be quick to make your own discovery of this special bottle.
---
---